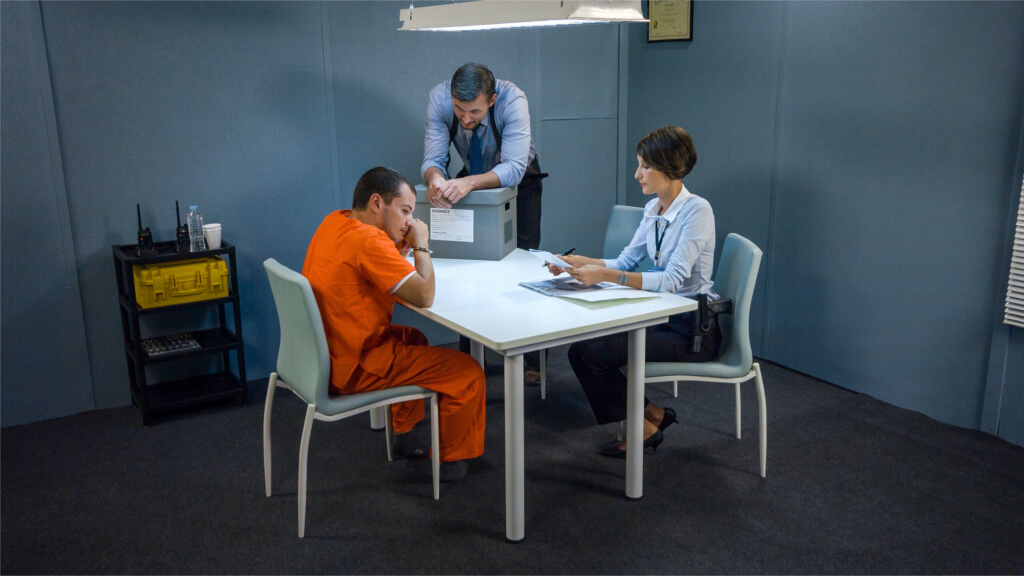 When someone is accused of a federal crime, it can be very overpowering for the accused as the investigations involve a great deal of proofs on standing grounds to put the accused behind bars immediately. In simpler words, there is a very brief period between when you are charged and when you go to trial in a federal criminal case. Federal Defense attorney in Salt Lake City, Utah at Levitt Legal PLLC understands the sensitivity of the facts and figures involved in a federal defense and hence excels in this field of law.
At Levitt Legal PLLC, Darren Levitt is one of the best Federal Defense attorney in Salt Lake City, Utah. He practices in both state as well in federal courts. His expertise and command on federal defense has made him one of the most well-known attorneys in Utah. He gives personal attention to each and every one of his clients and makes sure that they are immensely satisfied at the end of the case. His confidence and communication skills give him an edge over the others to deliver facts and figures extremely well. Darren's experience and practice encompasses cases in the full range of procedural strategies.
If you have been charged with a federal offense in Salt Lake City, UT, or believe that you are under investigation, contact a licensed federal defense attorney immediately. Federal criminal convictions can bring severe consequences including hefty fines and mandatory minimum sentences in federal prison.
The State of Utah has jurisdiction over most crimes in the state, but the federal government takes a keen interest in those crimes that cross state or international borders or take place on federal land.
Federal crimes are brought forth by agencies with vast resources and powerful investigation methods including the Federal Bureau of Investigation (FBI), Drug Enforcement Agency (DEA), U.S. Postal Inspection Service (USPIS), Internal Revenue Service (IRS), and Customs and Border Patrol (CBP), among others. Though it may feel like a great burden, a criminal charge is not a conviction. The federal defense attorney in Salt Lake City, Utah at Levitt Legal, PLLC will seek the best possible outcome for your federal charge. Call us today to speak with our Utah Federal Defense Lawyer at (801) 455-1743.
Salt Lake City Federal Defense Lawyer
With charges in the U.S. District Court of Utah of mail fraud, drug trafficking, Medicare or Medicaid fraud, child pornography, trafficking weapons, or any other federal charge, the earlier you begin your defense, the greater your likelihood of success. A thorough review of the details, which can be an immense amount of material, can reveal even minor pieces of evidence that secure your freedom. Make sure you contact a qualified Utah Federal Defense Lawyer for this job.
Call (801) 455-1743 to schedule a free phone or in-person consultation with a Federal crimes attorney. Salt Lake City federal defense lawyer Darren Levitt will immediately get to work seeking out time-sensitive evidence and protecting you from law enforcement. He has been practicing as a Salt Lake City, Utah federal defense attorney for many years. The lawyer will also make sure that your rights are protected at all times and that the charges are dismissed or reduced.
Info About Federal Crimes in Utah
Levitt Legal, PLLC | Salt Lake City Drug Charge Defense Attorney
Contact Levitt Legal today for a consultation about your drug charge in Salt Lake City, Utah with a drug crimes lawyer. It is important to hire an experienced criminal defense attorney to hear the facts of your particular case, and help you find any possible defenses or exceptions to the charges against you. 
Contact Darren Levitt
 of Levitt Legal at 
(801) 455-1743
 for a consultation about your drug offense in Salt Lake County and the surrounding counties, including Box Elder, Toole, Utah, Cache, Weber, Summit, Davis and Wasatch Counties in Utah. Attorney Darren Levitt is a renowned Salt Lake City, UT drug crime Attorney.